25 years in healthcare and counting! 
Congratulations to Healthcare Assistant Lynne Francis who has achieved 25 years at the Oundle Medical Centre and is continuing to progress her career by completing nurse training.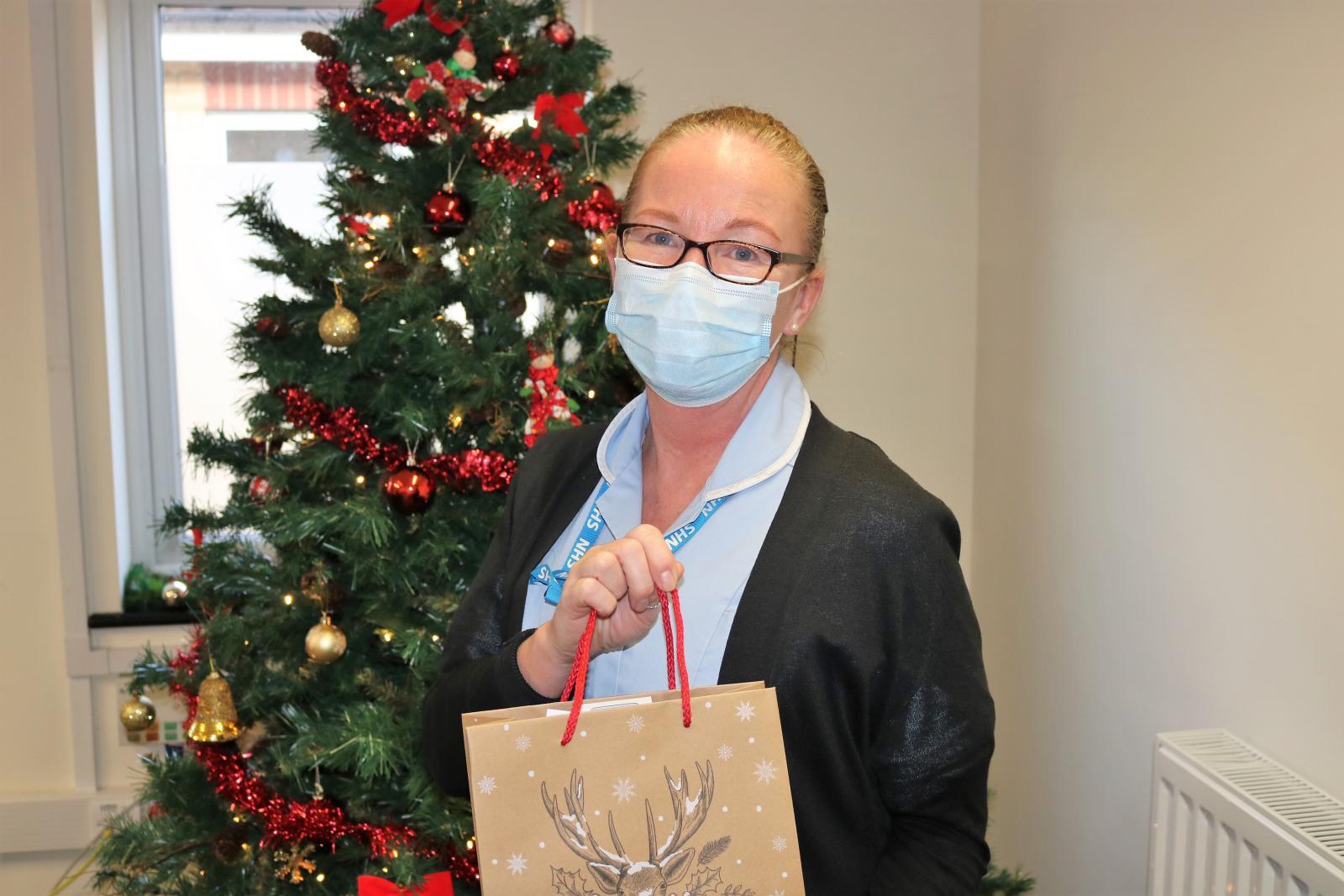 She was presented with a necklace and hamper of goodies to mark her long service. Lynne first started in a dual role as receptionist/dispenser, before becoming a full-time dispenser then health care assistant.
She already completed an assistant practitioner course and is currently topping that up with an 18-month nursing apprenticeship, completing placements at Oundle and Peterborough City Hospital before her course finishes in a few months.
Once qualified she will be able to carry out smear tests, travel vaccinations, child immunisations and chronic disease management.  
Lynne said:
"I opted for the nursing apprenticeship route to broaden the scope of what I can offer. The nursing team here is lovely, works well together and has a massive amount of experience. I really enjoy working with our patients, they know me well as I have obviously worked here for a long time already and will be for many years to come, so completing my nursing training seemed like the right decision."