Angie is approaching her 30-year landmark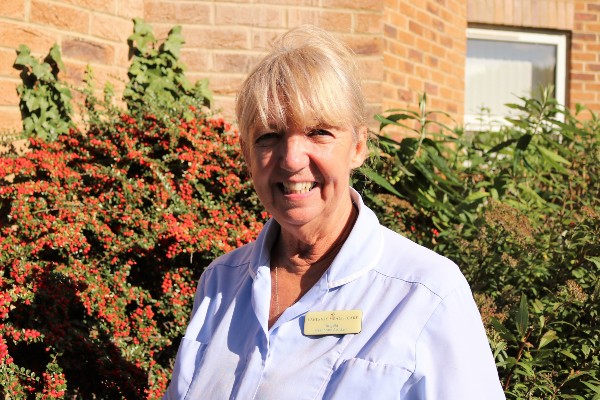 Angie Cory is one of our longest serving staff members having worked at Headlands Surgery for nearly three decades.
She said: 'I joined in 1993 on reception and there was no IT like today. We wrote all the appointments in a book by hand and patients may still remember the original Drs Britten, Waring and Russell when we were in the previous surgery further along the Headlands.
'When the role of healthcare assistant was introduced I was lucky enough to get it and have been doing that for the past 20 years. We see patients face to face and do routine checks such as blood pressure reviews, blood tests, ECGs and ordering supplies.
'Patients who I remember being born now have their own children so I have seen three generations of the same families. I am quite proud of myself to have kept going so long and would like to hit the 30-year mark! I can honestly say I have thoroughly enjoyed this job. It has been a privilege to work with the patients and the staff are always so friendly, it has felt like being part of a big family at work.'