Profile of Arvind Thandi, our Group Lead Pharmacist
Our newly appointed Group Lead Pharmacist is looking forward to meeting the team and having regular meetings to share best practice and collaborative working.
Arvind Thandi will be supporting the pharmacy teams across our sites, understanding their strengths and challenges and implementing strategies for recruitment and career development.
She has been a pharmacist for nearly 30 years and managed central London flagship stores before becoming one of the first prescribing pharmacists in Primary Care.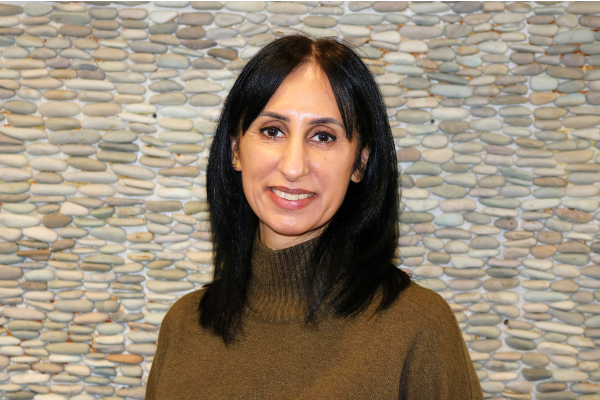 Arvind has worked at Yaxley Surgery for the past six years and is looking forward to the challenge of her new role. She said:
'We have pharmacists and pharmacy technicians within Lakeside who have an unbelievable amount of experience and knowledge. My role is to ensure we are getting the best out of our team so we can rely on one another and create a professional network within Lakeside.'
She worked very closely with GPs at Yaxley, particularly Dr Alison Graham, who acted as her mentor when she did her prescribing course. Her pharmacy role complements those of other clinical team members and she knows the value of integrating pharmacy roles within GP practices.
Arvind is enthusiastic about Doctrin, an online consultation platform which is being rolled out across our practices: 'It is fantastic from a pharmacist's point of view. It is almost like live messaging and you can get straight back to the patient if it is not clear or ask them to book an appointment or blood test. It is also easy to pass a case onto your GP colleagues. It is is a great tool and is definitely the way forward.
'It is not just about simply doing medication reviews - a pharmacist is so much more than that and we can really support the work of our practices and make a difference. We need to grow our own talent.

'As pharmacists are relatively new in Primary Care, we can make it as successful as we want to be and there are so many areas for development, such as specialist pharmacists for dedicated areas like mental health. People need to know that if they come to work for Lakeside there is an opportunity for them to progress and work with really professional people.'