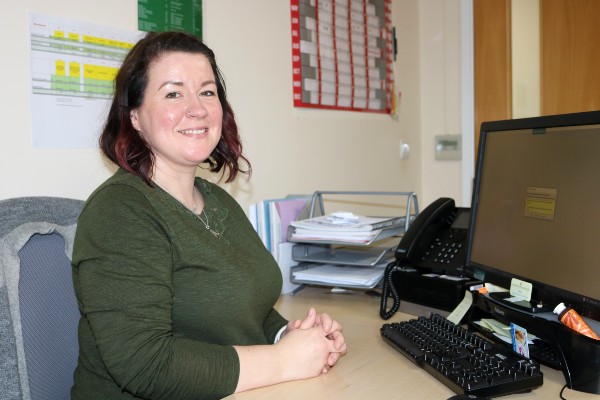 Becky Hill has had a range of roles at Yaxley and New Queen Street and is now enjoying the challenge of studying for her pharmacy technician qualification.
Becky first started in primary care working as a dispenser at Yaxley before moving over to join the reception team at Stanground 14 years ago.
Since then, she has worked in both administration and secretarial and she is also the branch office supervisor for Stanground. She has now made the move to the prescriptions team at New Queen Street.
'It has been a long time since I have done any studying so it was overwhelming at first but I am enjoying it and the support here is brilliant.

'There is a lot of reading, online learning and activities, plus tasks that you need to complete at work, so I am going to spend some time in the dispensary, labelling, scanning, bagging up and checking medications against prescriptions. I can do all the issuing of the prescriptions and repeats but we have protocols that are put together by the Pharmacists and GPs so are able to reauthorize a certain amount of medications, but I am unable to do any medication reviews until I have my qualification and feel confident enough to do so, this would be after the two years of study.

'At the moment the course is very based around health and safety and safeguarding but it will develop into lots of other subjects like learning about medications, how they work in the body and how different drugs react with each other, also the different systems in the body. We are a very close-knit team. I work with Jade and Nikki and we are a really good team. I loved dispensing all those years ago so it is nice being back involved in medicine. I am looking forward to expanding my knowledge and having a bit more patient contact again.'