Bourne staff are taking on marathon fundraising challenge
Denika Wilmot and Lucy Lynch from Lakeside Healthcare at Bourne are gearing up for a marathon walk from Cromer to Wells to raise money for Macmillan Cancer Support.
The 26-mile Norfolk Coast Mighty Hike takes place on 14 May and they have already raised funds by cooking chilli and nachos for colleagues for a £3 donation.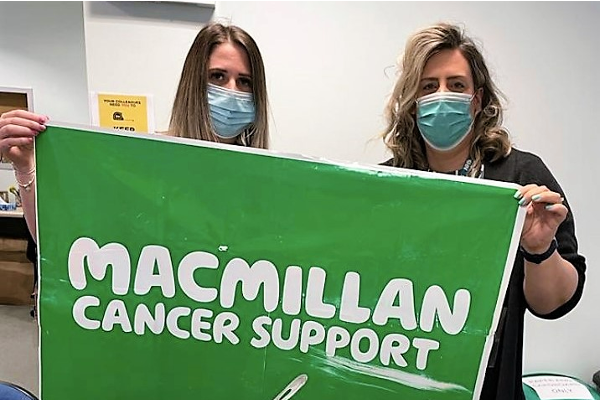 Assistant Practice Manager, Denika, is taking on the challenge with her stepmum and stepsisters. She said:
'Macmillan is a charity very close to my heart due to family circumstances and we have a £1,000 fundraising target between us and now have just £320 to go. I have been training by doing quite a lot of short walks and plan to complete an 18-mile trek over the next couple of weeks. I have never done anything like this before and have the ambition to one day run a marathon. I am not quite there yet, so completing this challenge will be a massive achievement.'
Lucy, who is Patient Bereavement and Carers Co-ordinator, said:
'My friends and I try to do some fundraising every year, including Race For Life and a 10-mile mud run. This year we thought we would push ourselves a little bit more with the 26-mile hike on the Norfolk coastal paths. It will take up to 12 hours to complete, so it will be very challenging, but we are so determined to do it!

'We have all experienced care from the amazing Macmillan nurses for family members and the work they do is just incredible, which is why we wanted to support this. I am walking for family and friends that are not with us anymore.

'At the surgery I have a Macmillan information board up in reception, pointing patients in the right direction for care, we have also hosted tea parties to raise money for them here at the surgery. I'm also going to be having some training to become a Macmillan Outreach supporter to provide help and care based here at Lakeside Bourne, which is something I'm very much looking forward to.