Deputy Lead Nurse Leanne has her sights on further qualifications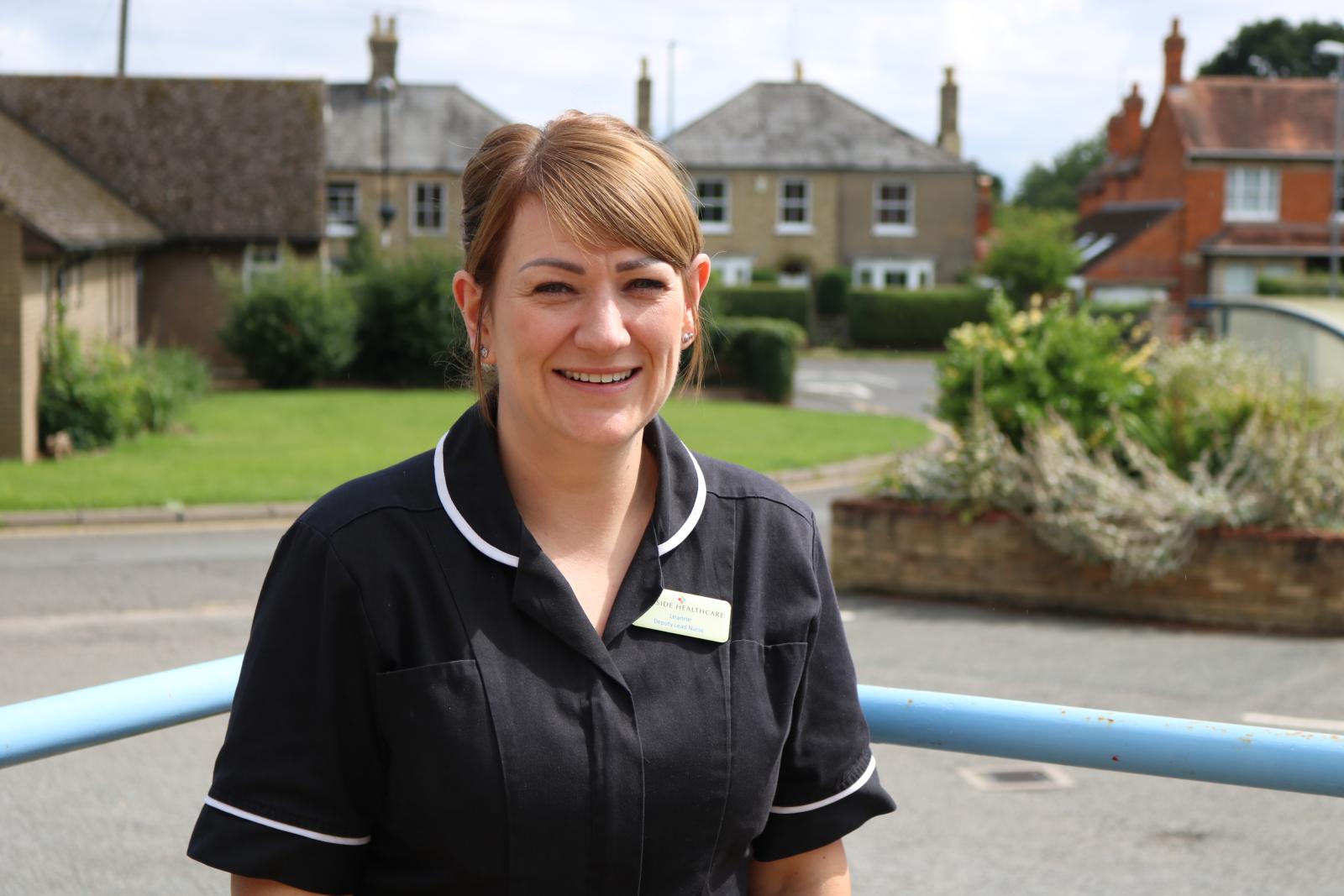 Oundle's Deputy Lead Nurse, Leanne Thomson made the move from Secondary to Primary Care eight years ago and hasn't looked back.
She was formerly an ITU nurse before becoming a practice nurse as the patient contact was more varied and the hours were family friendly.
She learned additional skills, including immunisations, wound care, blood pressure checks and runs travel and same day clinics. She became Deputy Lead Nurse a few months ago, working with the close-knit practice team of healthcare assistants and nurses.
Leanne, who always wanted a career in the medical profession, recently completed her Minor Illness Diploma and has ambitions to do her Prescribing qualification. She would like to eventually achieve Advanced Nurse Practitioner status which is offered via an apprenticeship programme.
She said: 'I always wanted to be in the medical profession. I love it. I like the patient contact, continuity of care and the fact that no two days are the same, plus it is a friendly team here.'