Lakeside Healthcare at Stamford's PPG urges patients to use new platform
The Patient Participation Group at Lakeside Healthcare at Stamford is encouraging all patients to try Doctrin, the new online consultation system, when it launches later this month.
The platform comprises a system of targeted questionnaires for patients, enabling them to submit a consultation online, which will be responded to during normal working hours.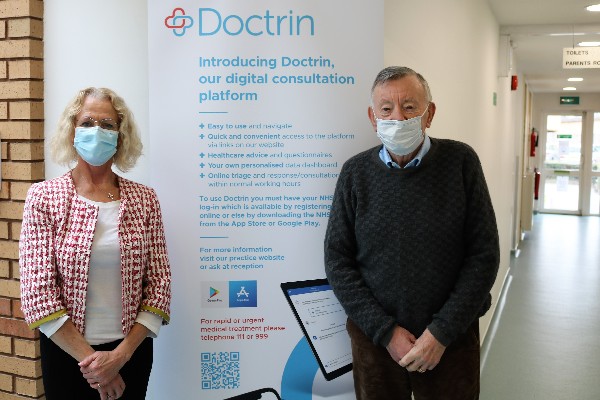 To use Doctrin patients need to have their NHS log in, which is available online, or else by registering for the NHS app. Patients will access Doctrin from the links on the practice website, rather than directly through the app and the process triages patients to the right professional for their case.
Helen Walton, Chair of the Patient Participation Group, said: 'As patient representatives, we are really looking forward to the introduction of Doctrin as it represents a great step forward in patient access. Patients will have more control over how and when they contact the practice and the online route will free up capacity on the telephone lines, meaning that patients who are not comfortable using technology should also experience benefits. Doctrin meets Government targets of providing 25% of all appointments digitally and I have seen a demonstration of the platform which is user friendly and intuitive.
'Patient feedback from other sites where Doctrin is in use is consistently positive so we are hoping to see the same trend at Stamford. The platform has been used by patients aged 18 to over 91 so it really is an accessible tool, particularly for those who work, or those who are hearing impaired, as the consultations take the form of questionnaires, followed by back and forth typed responses between patients and Lakeside's team members. We liaise very closely with the management at Lakeside Stamford and this is the latest in a series of improvements that have been introduced over the past few months.'
Doctrin will launch for Stamford patients on Wednesday 23 March. Once the software is configured and tested, patients should be able to submit consultations from the afternoon of Tuesday 22 March. It will replace the existing EConsult platform.
Please register for your NHS log in/NHS app, as the verification process may take some time.
For more information please click the links: