Doctrin satisfaction levels are the highest in Europe!
Lakeside Healthcare has now delivered more than 32,000 online consultations using our digital platform, Doctrin. As well as the Partnership-wide milestone, the Doctrin roll-out has seen the best ever patient satisfaction figures across Europe!
Doctrin is used extensively by patients in its native Sweden and it has been carefully adapted for the UK market, with Lakeside being the first Partnership to roll it out across six of its practices and hubs.
The Hereward Practice in Bourne has attracted the best patient satisfaction figures in the whole of Europe with 98.9% of respondents saying they were met with compassion and 95.9% saying they would recommend to others while 94.1% said they had sufficient information.
Across Lakeside more than 30,200 cases have been submitted, with 94.1% of patients saying they were met with compassion and more than 90% would recommend to others. Nearly 86% of respondents said they had sufficient information for their concern.
Senior Project Manager Justin Wilkinson said: 'We are absolutely delighted that the introduction of Doctrin has proved so popular with patients and to get the best satisfaction rating in Europe is phenomenal, as well as hitting the 30,000 consultation mark in just a few short months. Doctrin has been a hugely valuable tool for our practices and we continue to work closely with the organisation who review and adapt the platform according to our patients' feedback and usage.'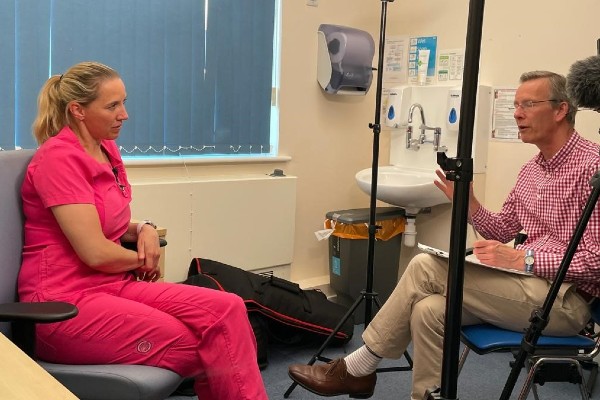 Lakeside staff and patients recently took part in promotional filming, outlining Doctrin's benefits for both users and clinicians. The footage will be released shortly.