Eco team wins Bronze Award for green initiatives 
The Eco Team at Corby has received a Bronze Award for the work they have done over the past year at Cottingham Road and Forest Gate sites.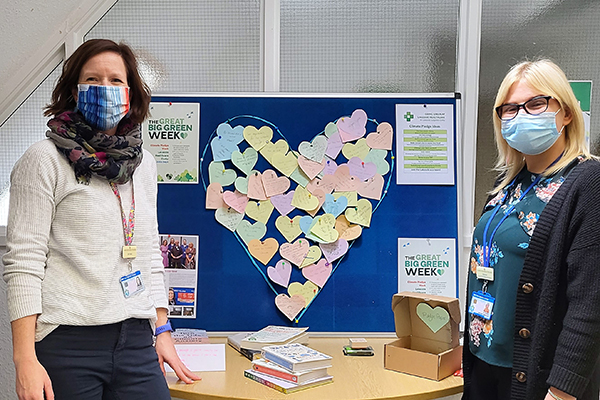 The team has taken part in a series of activities, including redeveloping an outside area, reducing energy usage and donating or recycling unwanted items. They signed up for the Green Impact for Health toolkit, which has been specially designed to enable GP practices with environmental and sustainability issues. They were able to track their activities across a checklist of targets, which enabled them to gain the award, from Students Organising for Sustainability (SOS). 
The organisation said:
'By September 2022 more than 1300 General Practices have signed up to take part and more than 100 have received an achievement award.' 
The team's main action points were: 
Recycling 
Promotion of Social Prescribing, including health walks  
Inhaler prescribing 
Inhaler disposal 
Reducing medicines waste 
Reducing single use plastic items  
Offering plant-based milks 
Staff gardening project 
Taking part in the Great Big Green Week, including climate pledges and vegan bake off 
Dr Rosaline West, who founded the Eco Team, said:
'We are really pleased to have achieved this award as it shows how little differences in working practices can add up to quite a difference when applied across sites. Some of the ideas were already being implemented and the toolkit was a valuable resource in identifying what others we could try. We can now work towards the Silver, Gold then Carbon Awards.'
A donation of medical equipment, hand-knitted baby clothes and teddies was sent to the Intercare charity which sends much needed supplies overseas, with the Lakeside consignment destined for Northern Malawi. 
More information about the Green Toolkit here
For more information about Intercare visit: Inter Care | Providing Medical Aid for Africa | Based in the UK