Elizabeth is our first ever Physician Associate
Elizabeth Corkery is the first Physician Associate to work in our surgeries as part of the South Peterborough Primary Care Network team.
Physician Associates work within the multi-disciplinary team to assess patients at the start of their care pathway, diagnosing conditions, initiating investigations and management plans. However, they can also be involved in the management and follow-up of chronic conditions.
Elizabeth, who has a degree in biomedical science, can carry out procedures such as blood tests and ECGS as well as interpreting test results and ordering follow-up investigations and care management. At present, she works at both Yaxley and New Queen Street surgeries.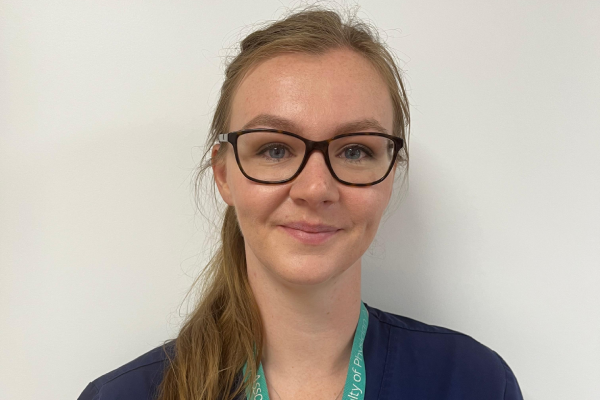 She said: 'The job role has been in the UK since 2003 but it is only just becoming more widespread in Primary Care. I assess patients with various presenting complaints to either come up with a list of potential diagnoses and start investigations or a management plan that is within my scope of practice.
'We work autonomously to formulate initial diagnoses but if there is a particularly complex patient we still work under the supervision of the GPs, enabling us to discuss the case further and still be involved in the next phase of their care.' 
She spends around 20 minutes on an initial consultation per patient, either face to face, by video or telephone call and it was her early career experience that made her aware of the role in the first place: 'I knew I wanted a career in the NHS and spent time with PAs when I worked in a hospital. They offered continuity of care as there was someone there who always knew the patients and what was happening on the ward, particularly if there was staff changeover. That is what really inspired me.'
Her university training took two years: 'General Practice has given me the opportunity to expand my knowledge, deal with a greater range of problems than in secondary care and have access a wider variety of peers. I have regular contact with a wider team including Health and Wellbeing coaches, Social Prescribers, GPs, nurses etcetera, to provide patient-centred, holistic care for each patient. This allows me to be involved in different stages of that patient's journey.