Forterra donation to GP surgery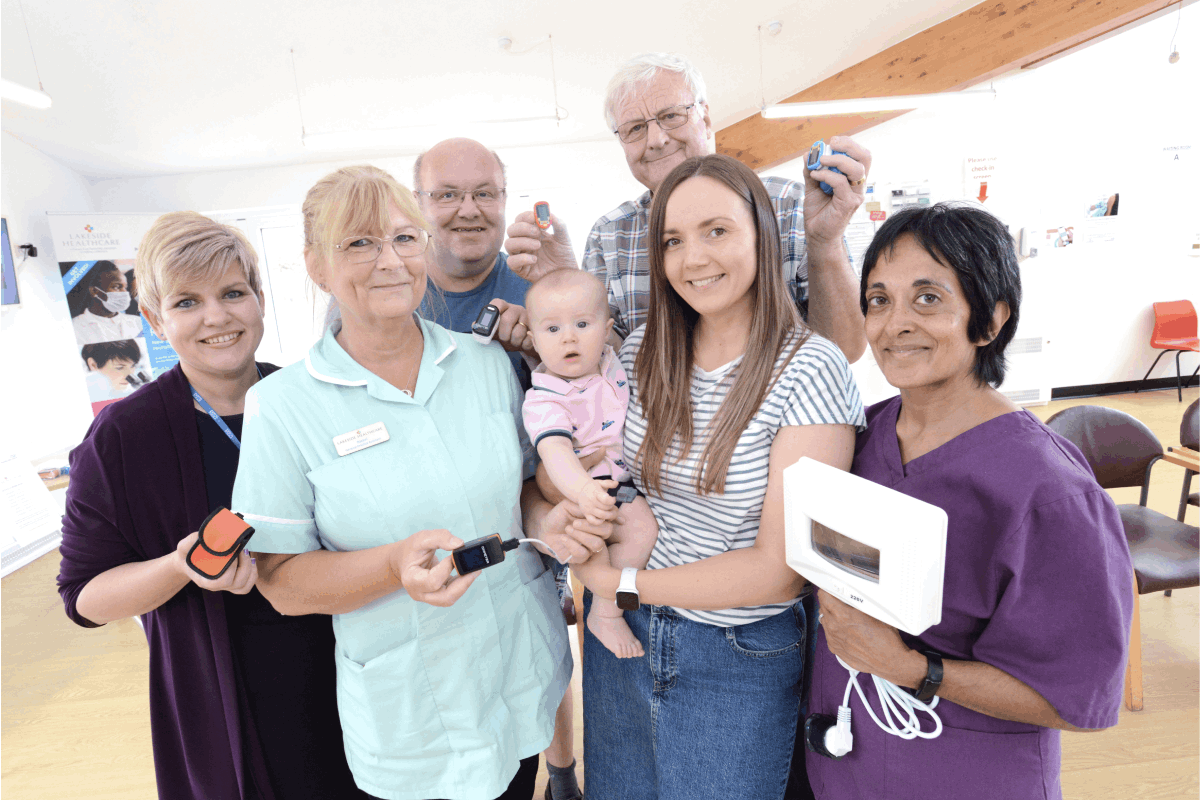 The Patient Participation Group at Yaxley has received a generous donation from Forterra, allowing additional medical equipment to be purchased for the benefit of patients.
The PPG and practice staff decided which equipment would have most impact for the widest patient demographic. This included a wood lamp to diagnose skin conditions plus a range of oximeters, which gauge oxygen saturation levels in the blood. A total of 11 units were purchased in a range of sizes from infant to adults, including three specialist paediatric units.
Paul Underwood, Chair of the PPG said: 'This equipment could lead to early in-house diagnosis, which can save time, allow issues to be dealt within the practice and lead to fewer hospital appointments, all of which benefit patients, saving them time and additional travel costs. I'd like to thank Forterra on behalf of our patient population for their generous donation.'
Practice Manager Aija Selby said: 'Thank you to Forterra from the entire practice team for their generous donation which will enhance patient care here at Yaxley.'