Gemma is one of the newest members of our Hereward Team
Healthcare Assistant Gemma Gosney has plans to progress her career by undertaking further training and development.  
Gemma, who joined us in November last year, did a hospital apprenticeship to become a Healthcare Assistant and the Hereward Practice is the first GP practice she has worked in.  
She said: 'It is different to hospital work as you get to see your regular patients and also as the staff is more static you also get to know your team better. Already I have done training on phlebotomy, immunisations and went on a refresher HCA skills course and I will be starting to do health checks as well. I feel I have been upskilled in just months of being here.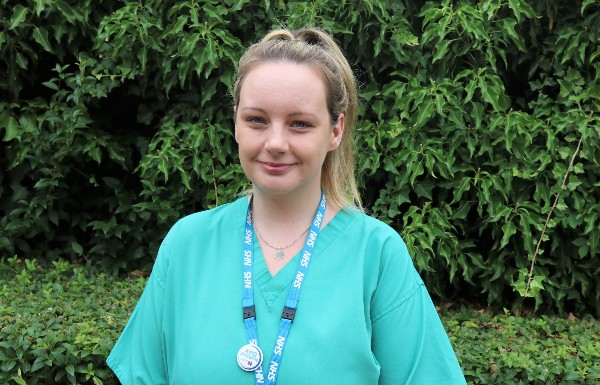 'Every day is a bit different with a variety of tasks and I am considering applying to become a Nursing Associate in due course. I definitely prefer working in a GP setting to being in a hospital. The team here is so nice I definitely feel at home!' Content