Great start to online consultations at Oundle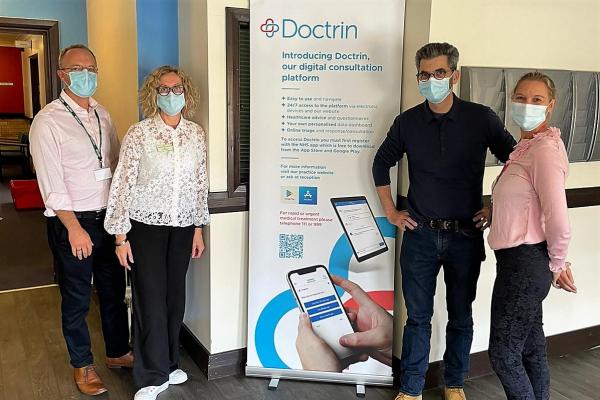 Lakeside Project Manager Justin Wilkinson, Practice Manager Carol Beesley, GP Partner and Lakeside Healthcare Chair Dr Mike Richardson and Lakeside Lead Nurse Kerry Gardner
Doctrin, our new online consultation platform is working well with early feedback from patients proving very positive.   
It went live on Wednesday with patients being able to access the platform 24/7 from electronic devices and through the surgery website. Doctrin, which is widely in use in its native Sweden, offers a range of features for patients including healthcare questionnaires and signposting to relevant health and social care advice.   
It offers patients an alternative means of contacting the practice and we anticipate that demand will grow as more patients access it using their NHS log-in details
Practice Manager Carol Beesley, Oundle GPs and staff at the practice have worked closely with Doctrin and senior clinicians in Lakeside Healthcare Group to ensure that the system works well for UK customers and Oundle is the first practice in the country to use the software.
Mrs Beesley said: 'As with any new innovation it takes planning and preparation to ensure we have everything in place for our patients and we are hopeful this will provide better access for some of our patients. I would encourage our patients to sign up and see what this platform can offer them.'
Craig Oates, Managing Director of Doctrin (UK and Ireland) said: 'I and the Doctrin team are hugely proud to have gone live with Oundle as our first customer site in the UK. The Lakeside team have been very supportive in getting Doctrin ready for this UK launch and we are already seeing it bring the benefits our Nordic customers experience to Lakeside staff and their patients.
'We are looking forward to rolling the platform out across Lakeside in the coming months and working with the Lakeside team to further develop and enhance our platform to help transform care and improve outcomes for Lakeside patients and caregivers and our other customers.'
To find out more about Doctrin at Oundle visit Lakeside Healthcare Online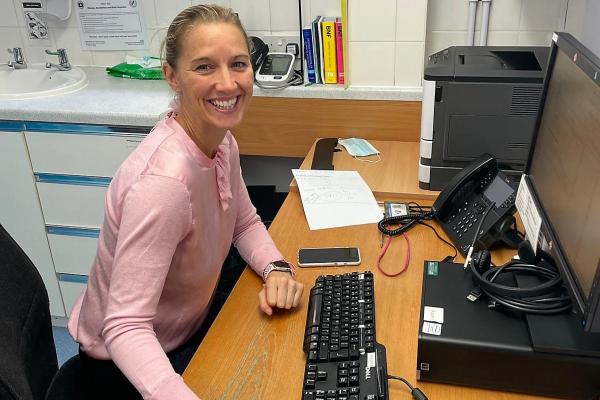 Kerry Gardner, Lakeside Healthcare Partnership's Lead Nurse working on the platform