Hannah achieves Nursing Associate qualification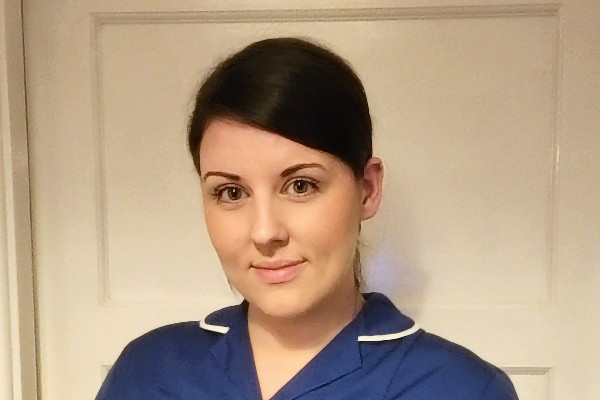 Congratulations to Hannah Jackson from Lakeside Healthcare at Stamford who has achieved her Nursing Associates degree after 27 months of study and training.
Hannah was formerly a healthcare assistant within the community and at Peterborough hospital within critical care unit before she began her study. She said: 'A Nursing Associate bridges the gap between a healthcare assistant and a nurse. It was quite intense as I was working 30 hours as well as studying.'
She enjoyed her GP placements so much that she decided to move into Primary Care, and she joined our team in Stamford at the start of this year. She could do another 18-month course to become a nurse, however, after such an intense period of study, she is happy currently concentrating on her day job.
She said: 'Before my placement, I had never even considered working in a GP surgery. I like the variety of cases, seeing patients face to face and doing clinics. So far, I enjoy it and have felt welcomed into the practice.