Profile of our Lead Nurse, Claire Rainger
Our Lead Nurse Claire Rainger is enjoying her new role, where she has been welcomed to the practice, leading a growing team of nurses and health care assistants.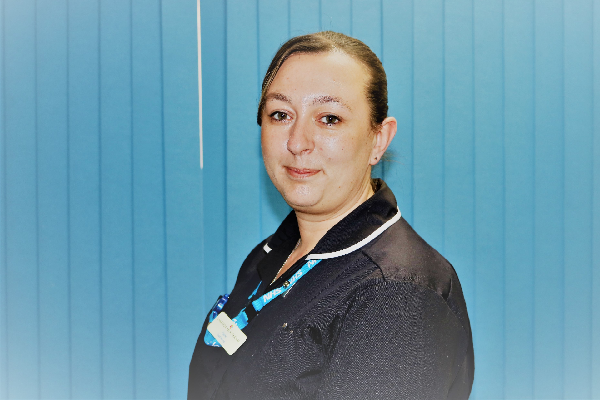 Claire, a former District nurse, brings lots of transferable skills to her first role in a Primary Care setting. She joined in September and works across both New Queen Street and Stanground sites.   
She said:
'Although I am new to working in a GP practice, I have been in leadership positions before and so those skills are transferable although I am learning new things that are specific to Primary Care. It has been busy, leading the team, seeing patients and also preparing for a CQC re-inspection.
'We are trying to get more cross-site working so that we are one big nursing team. I definitely like being back to a more patient-facing role, building a rapport and giving continuity of care.'
She is looking forward to continuing her prescribing course which she had to suspend due to redeployment during Covid and she is keen to progress her career, maybe becoming an Advanced Nurse Practitioner and continuing studying for her Master's degree.