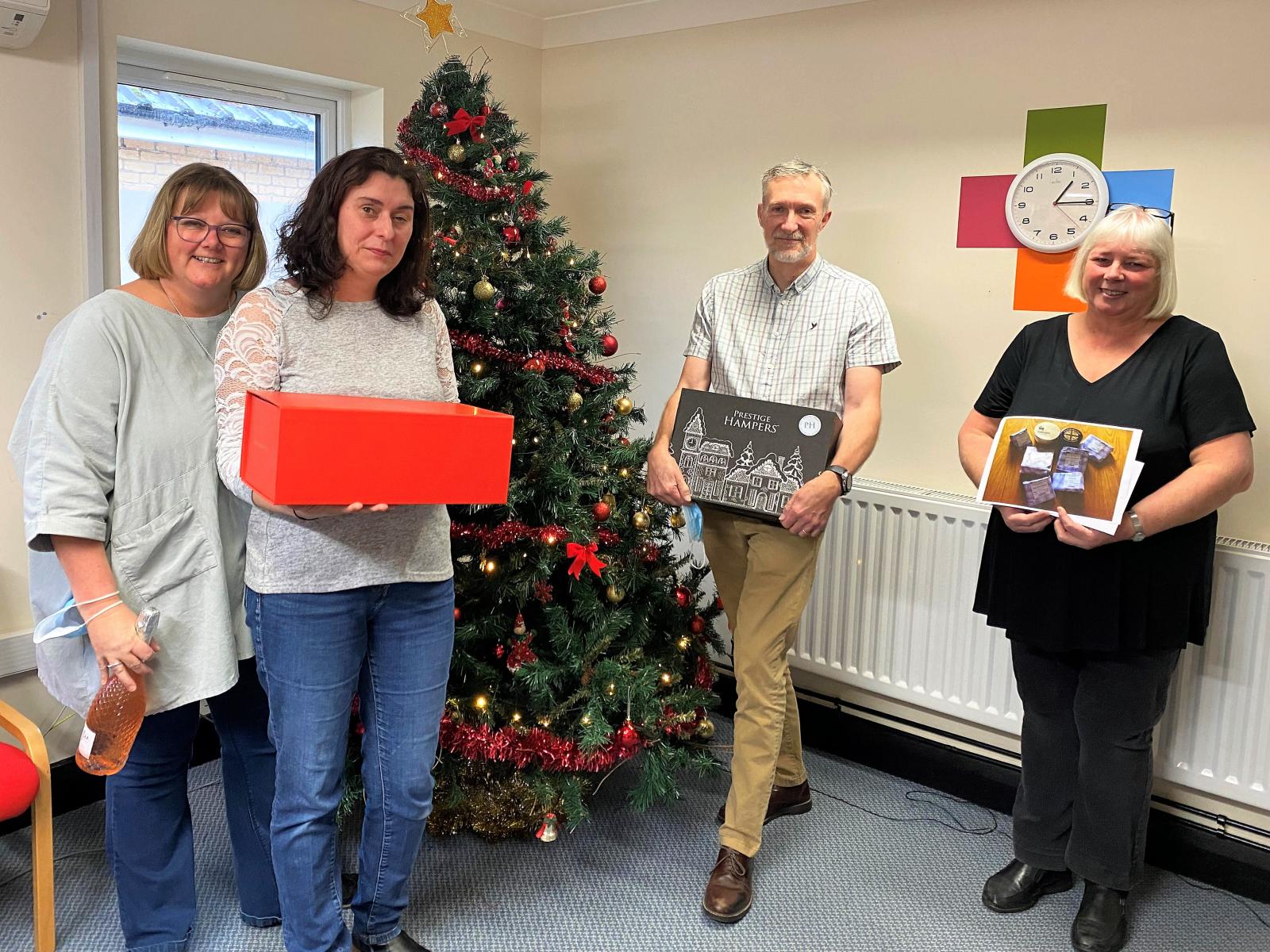 From left: Kirsty, Nella, Dr Cash and Anita.
Dispensary supervisor Nella Aioanei was awarded for her decade of service. Dr Ian Cash celebrated five years, as did patient services manager Kirsty Knight and receptionist Anita Warliker. They all received hampers to mark their combined many years of service to the practice.    
Kirsty started working here ten years ago had a break in service as she moved abroad. She said: 'I like the variety of the role as it is all about people. You do get to know your patients and also it is the people you work with every single day that make the difference. When I returned from Australia I purposely wanted to come back to work here as no two days are ever the same.'   
Thank you all for your contribution to the Oundle Medical Centre.