Long serving staff reflect on their careers
Jane and Mandy, who both work in the administration team at Headlands, reflect on how their careers have developed over the years: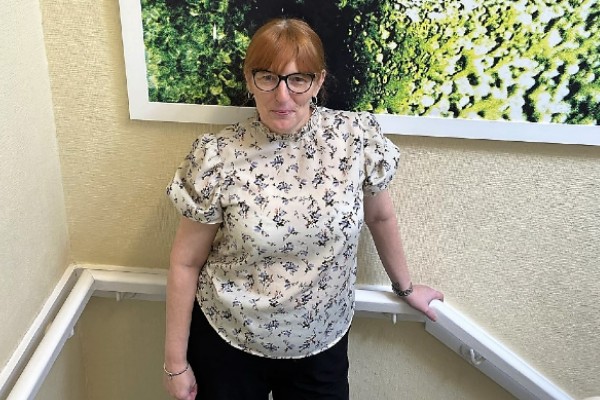 Jane says that being part of the Lakeside Partnership has given greater opportunity to liaise with colleagues at other sites.
She joined the practice 13 years ago and said: 'Headlands was a little family and when I joined there wasn't a specific job role and so I learned a lot very quickly. My role covered a multitude of tasks and it has definitely grown over the years. Now I update the Quality Outcomes Framework, manage medication alerts, update patient records and basically get involved with a range of tasks working closely with Patient Services Manager Mary Russell.
'It took a bit of adjusting when we joined Lakeside, however we share working practices and information across sites and liaise with colleagues in similar job roles which can make the job easier. Although it can be challenging and very busy I love the work that I do and Headlands is still a great place to work after so many years.'
Mandy is one of our longest serving staff members at the practice as, despite joining for a summer holiday job she is still here 22 years later! 
She first joined as a temporary filer, then worked as a receptionist for 17 years. Now she is now a coder and summariser as well as progressing prescriptions and updating patient records.
Mandy said: 'It has been a happy career and I still regularly meet the girls that I worked with on reception who have now retired. Even on my days off or if I was on holiday I would come down and make the girls cups of tea! It was like being part of a family - you got to know the patients and they would even bring cake in for us! 
'It has changed a lot since I started as we used to work on Saturdays and there would be a queue down the Headlands if they knew a certain doctor was working. It is a much busier practice now but I still enjoy it here although my role has changed. I keep saying I will retire but working for three days allows me to spend time with my grandchildren.'