Meet our new Chronic Disease team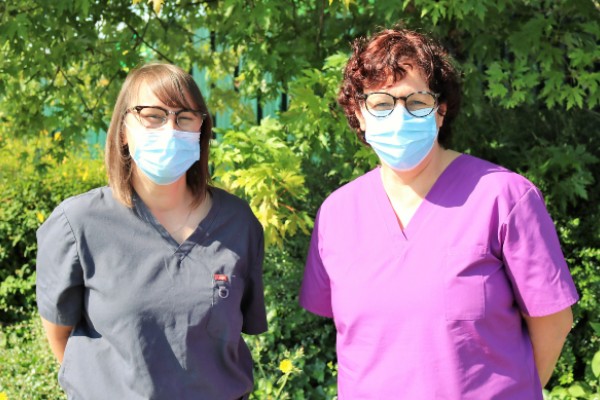 Nurse Amy Flatters and healthcare assistant Tina Surtees are Lakeside's new Chronic Disease Team working across three practices to help patients with conditions including diabetes, asthma and COPD.
They are experienced healthcare professionals and co-ordinate reviews, routine tests and face to face appointments for patients at Yaxley, Stamford and Oundle. They complement the work of existing practice nurses and provide support and advice for more complex cases. They previously worked together while both were employed in the prison service and so they are close-knit colleagues.
Amy said: 'This is a new and evolving role where Tina and I contact patients across our surgeries. Treating and tracking chronic disease is so important as we can intervene before it develops into major life events such as heart attacks and strokes.
'I am liaising with the surgeries to see how best I can fit in with their service and enhance what we can offer to patients. I have been doing lots of annual reviews and making sure that everyone is on the correct medication and treatment path.
'I am passionate about advocating lifestyle changes, such as good nutrition and so we may eventually do collaborative work with nutritionists so that patients have a range of expertise and advice to draw upon. You really get to follow patients' journeys and see how even small changes can have a big effect on their health. It is great being back at Yaxley again as everyone is so friendly and it is fantastic to continue the working partnership with Tina.'
Tina, who was a health care assistant at Yaxley for two years before moving into her current role, said: 'I access patient records across the sites and arrange telephone consultations, blood tests and face to face reviews if necessary. It is very much a team effort and exciting to see how this will evolve to make sure that we are giving sites and patients what they need.'