Meet Stamford's Care Co-ordinators 
Neets Lyons' role, as Care Co-ordinator, is to work with care homes to ensure that residents are getting the medical help and equipment they need. Neets and her colleague, Erika Barnett, have just welcomed Sue Rickett to the team which visits care homes in Stamford, Bourne and the surrounding area. 
All three have been receptionists at Lakeside which stands them in good stead for their roles linking the community, care homes and the GP practice, focusing on patients' individual needs. 
Neets said: 'The important thing is to find out about residents' background, interests and history. We draw up a personalised care plan and contribute to a weekly multi-disciplinary team meeting, which is run by Dr Clive Cole from Bourne and supported by contributions from Care Coordinators , Occupational Therapists, Community Nurses and Carers. Families can raise any concerns for us to discuss. It is very much a team effort with the residents' needs at the heart of it. Currently we work with care homes but, we will be expanding our team with an additional Care Coordinator which should allow us to support patients in the community alongside our Social Prescribers and Neighbourhood Team.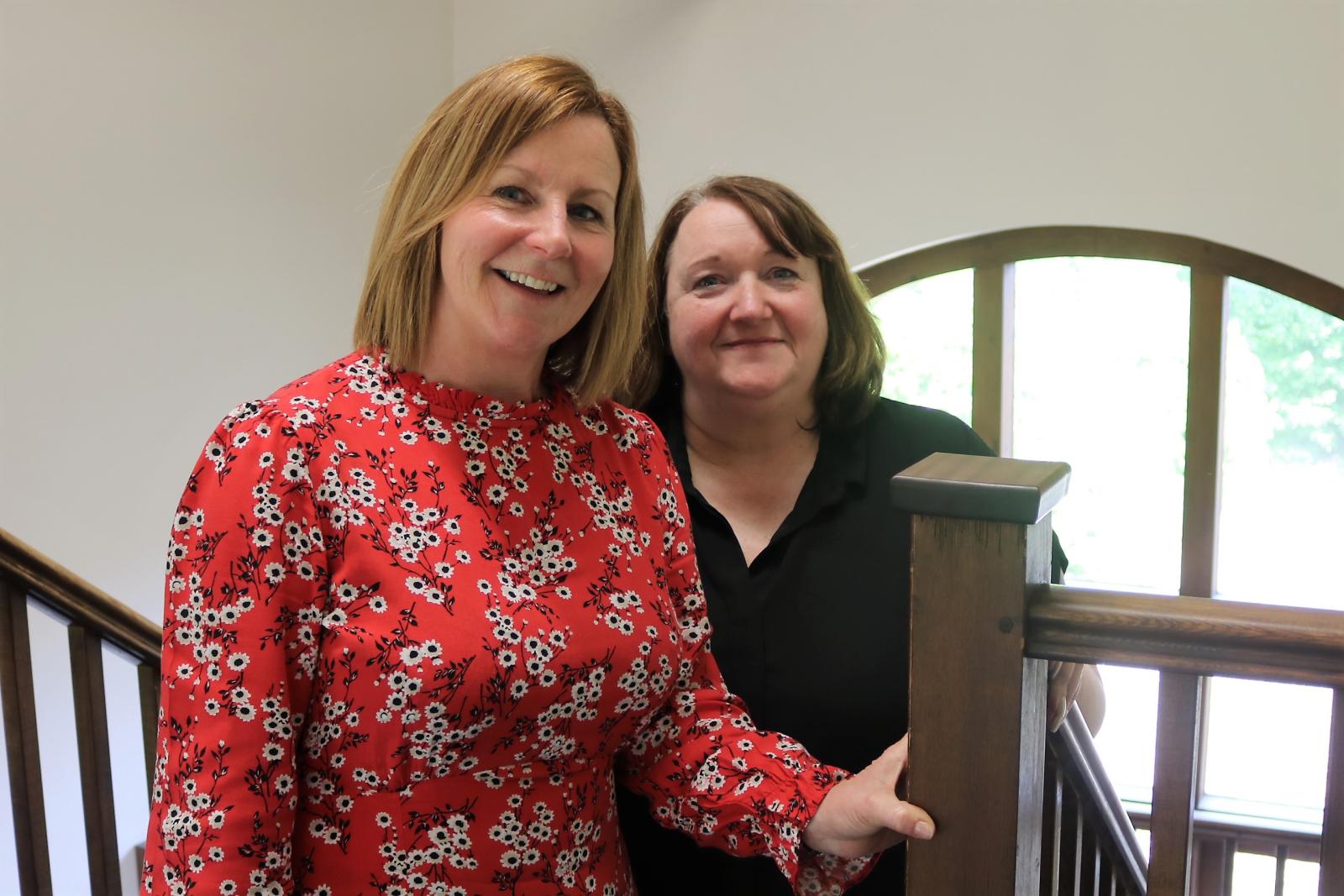 Neets has been a care coordinator for two years and is now Personalised Care team lead, overseeing a team of four, including Social Prescribers. 
She said: 'My background in a GP practice, as a receptionist then medical secretary and then working in a hospital means that I know how the pathology, referrals and different treatment pathways work. I also volunteered at Mindspace so that helps with making links in the community as well. In this role you need to be a friendly face and a bit chatty as sometimes residents may be anxious, so it is about building relationships with them, their families and carers.' 
New colleague Sue Rickett worked in the prison service, then in a home care service before joining Lakeside as a receptionist. She said: 'It is about making a difference and making residents feel they are in control of their life and being able to empower them. It is nice to make them know we value them. What is important to them is what is important to us. I am learning a great deal, the team here is fabulous, they are a mine of information.' 
Dr Clive Cole, Clinical Director for Four Counties PCN said: 'General Practice is under so much pressure, with higher volumes of workload than ever before. Having care coordinators secures the essential essence of Primary Care despite that demanding workplace; of continuity and care. Complex patients need a team approach and we all have different skills and experiences that we bring to the table, the person co-ordinating that process is able to ensure we are as holistic as we can be.'
Sarah-Jane Mills, Director for Primary Care, Communities and Social Values at NHS Lincolnshire ICB, said: 'We are committed to investing in new roles within general practice, including a wide range of healthcare professionals who work alongside GPs and nurses to ensure patients receive the care they need as quickly as possible.'