Senior Practice Nurse undertaking Million Step Challenge for Diabetes UK
Hereward's Senior Practice Nurse, Debbie Back, is so passionate about helping our diabetic patients that she is undertaking the Million Step Challenge run by Diabetes UK. She is averaging 11,000 steps per day between July to September to hit her target. She has already completed 505,000 steps in just five weeks and walks morning and evening to keep on track. She said: 'This is my second year of doing the challenge as I run the diabetic clinics and I am passionate about it.
'I worked on hospital wards for 17 years and saw lots of people with strokes, heart attacks, brain tumours etc and coming into Practice nursing I thought I could help prevent some of that, which is why health checks are so crucial. I am passionate about preventing diabetes.'
She has just celebrated ten years at The Hereward Practice, having had a long and varied nursing career, starting in hospitals in London before moving into General Practice nursing. She said: 'I had just two shifts here and I loved it! The team was so nice and I have been working full time since 2014 and I am now part of the furniture!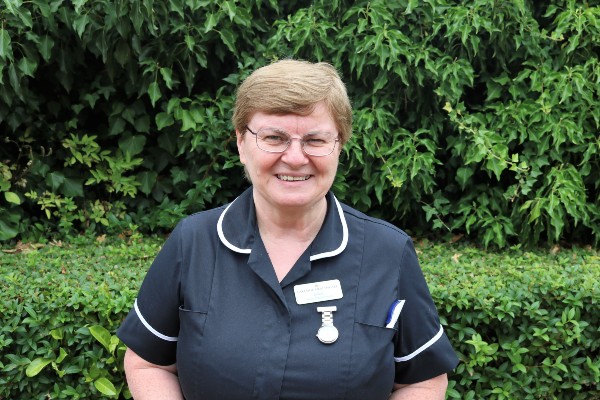 'We have a brilliant nursing team here and the Healthcare Assistants are just a godsend, we couldn't work without them. It is a lovely place to work, everyone is terrific and supports each other. The best thing is the variety as you come to work and do a job you love, helping patients and colleagues every day.'