Hereward nurse practitioner raises more than £2k to take on Mont Blanc challenge
A nurse practitioner from The Hereward Practice has raised money for Cats Protection and will be taking part in a marathon trek in the Alps very soon.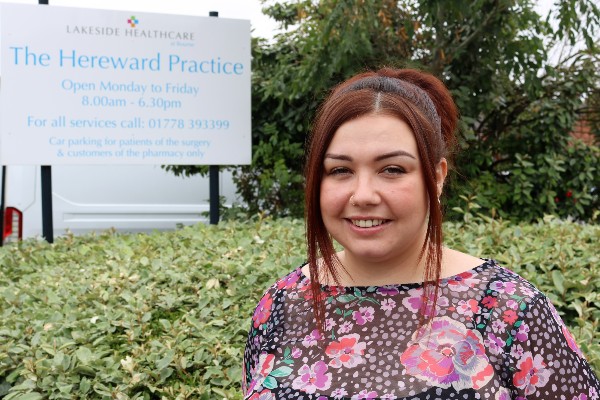 Charlotte Cawley has raised nearly £2,200 and is in strict training to prepare for the Mont Blanc trek, organised by Global Adventures, next month. She has previously completed other charity challenges but this will be the most arduous; trekking 26 miles over three days at an altitude of 2,800m. Charlotte will be accompanied by fellow trekkers, all raising funds for good causes, and, with three elderly felines, she has chosen to support Cats Protection.  
Charlotte, who has worked at the Hereward Practice for two years, said: 'I booked the challenge pre-Covid and although it has been postponed for two years, it will definitely be an adventure when it finally gets here. I am looking forward to it. I have been in training since January, walking miles each week and going to the gym.   
'Thanks to all of my colleagues who have supported me by buying items from the tuckshop at work as that has raised hundreds of pounds, alongside money I have raised through car boot sales and by doing family photo shoots.'   
Good luck Charlotte, happy trekking!