Great start to online consultations at The Hereward Practice
Doctrin, our new online consultation platform, launched today for The Hereward Practice patients with our Group Lead Nurse Kerry Gardner demonstrating the system.
The Hereward Practice, in Bourne, is the fifth Lakeside site to roll out the platform, which is accessible by clicking links on the practice website.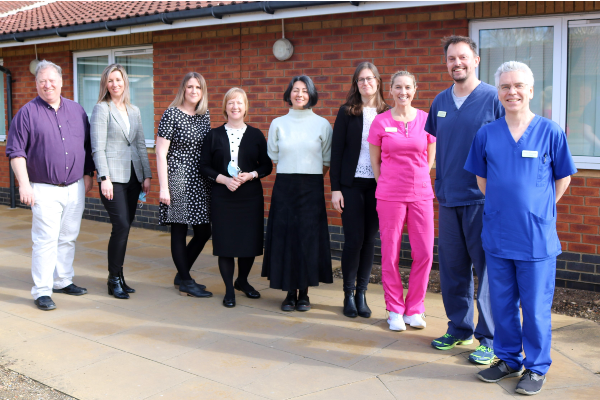 Doctrin, which is widely in use in its native Sweden, offers a range of features for patients including healthcare questionnaires and signposting to relevant health and social care advice. It offers patients an alternative means of contacting the practice and we anticipate that demand will grow as more patients access it using their NHS log-in.
The Lakeside Central Team and Hereward Practice staff have worked closely with Doctrin to ensure a smooth roll-out of the platform. Practice Manager Tracey Mason said:
'As with any innovation, it takes planning and preparation to ensure that we have everything in place for our patients and Doctrin provides a quick, convenient way for patients to contact us, so I am encouraging everyone to try it and see what this platform offers.'
Craig Oates, Managing Director of Doctrin (UK and Ireland) and Doctrin developers attended the launch. He said:
'We are delighted to introduce this platform at The Hereward Practice, the latest Lakeside practice to use it. Patient feedback has been hugely positive with approval ratings regularly exceeding 90 per cent. We are continuing to work with practice teams to develop the platform, transforming care and improving outcomes for Lakeside patients.'