Our Landlords award grant money to Don't Lose Hope
Hereward Surgery is delighted that nearly £6,000 grant money has been awarded to Don't Lose Hope by ​Lincolnshire Community Foundation via funding from our landlords, Primary Health Properties.
PHP invited us to ​promote this opportunity to local initiatives which would benefit from funding from its Community Impact Programme. ​Eligible organisations had to support the practice social prescribing referral service and fulfil health and wellbeing criteria for communities ​within a ten-mile radius of PHP's practices.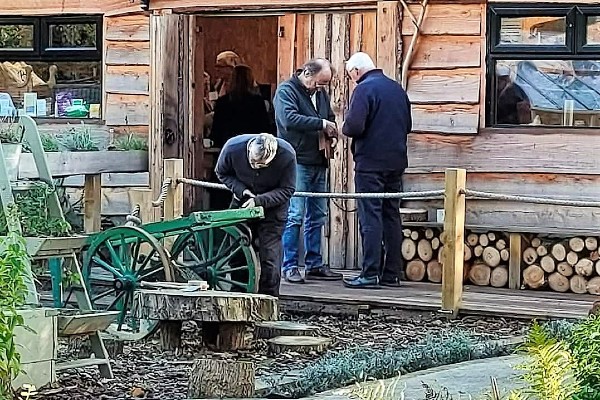 Hereward Practice Manager, Tracey Mason, said: 'I approached our team of Social Prescribers. They are allied to GP practices and provide a link between healthcare and community activities, often by signposting patients to external services, such as Don't Lose Hope. We refer patients to the Social Prescribing team if they need non-medical intervention and help with social, fitness or lifestyle-related issues.
'The Social Prescribers work closely with 'Don't Lose Hope' a café in the town which is run by volunteers and suggested the​y apply for a grant from this scheme. Proceeds from the café, gift shop and fundraising activities go to fund counselling sessions, with donations being accepted from those able to pay, while those who can't are offered counselling free of charge.

'Don't Lose Hope also has a community garden (pictured) and woodwork shed open to any patients ​and the wider community who need social or mental health support. All our patients who present with such issues are directed towards various organisations who can help, including Don't Lose Hope as it is the closest local facility.

'We are delighted to ​announce Don't Lose Hope ​received an award as it provides such a valuable service to patients and our local community in so many ways.'
The £5,925 grant money will be given to Don't Lose Hope by Lincolnshire Community Foundation on behalf of Primary Health Properties.