Paramedic Steve Passes Prescribing Course
He made the move from the ambulance service into Primary Care four years ago and this is the latest in a series of professional development qualifications he has undertaken.
Steve, who was in the ambulance service for 15 years and a Station Manager for ten, made the move into Primary Care for a better work/life balance and to expand on his clinical skillset. He said: 'It is very different to emergency care but it is really interesting in terms of assessment and treatment pathways so there is always something new to learn.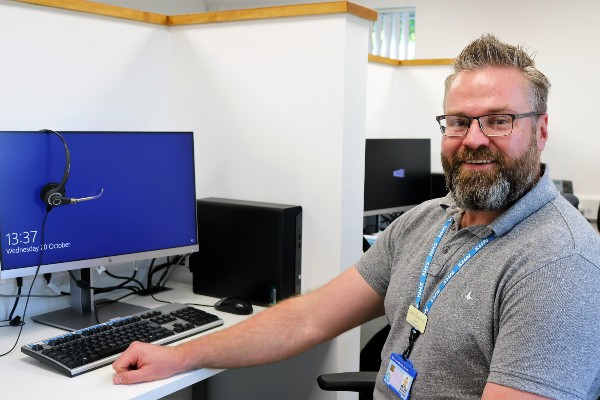 'Before doing the Master's level prescribing course you have to study advanced clinical skills and assessment, as you need in-depth knowledge about assessing people, bodily systems and the pharmacodynamics / pharmacokinetics of drugs. As a paramedic, I can prescribe everything a doctor can; except for some controlled drugs and unlicensed or special products.'
He really enjoys working at Eaton Socon: 'The team here is great, everyone helps each other. Some patients have a perception that they only want to see a doctor or else they feel short-changed. If you show them that you know what you are doing, help them out and give them the explanation about their condition then you build a rapport. People who were reluctant to speak to me in the past are now quite happy.
'We are dealing with same day triage, illness and minor injury while doctors are seeing ongoing complex patients. I deal mainly with coughs and colds, chest infections, UTIs, cuts and grazes, and joint pains, which don't require a doctor's level of training to deal with.'