A partnership between an established Neighbourhood Lead and a newly formed Primary Care Network team has led to them sharing best practice and working towards a cohesive service for Stamford patients. Natalie Munslow has been the town's Neighbourhood Lead for three years. Her role is to provide a link between health, social care and the voluntary sector for the benefit of the population.
In 2019 the Primary Care Network was established, with partnerships of GPs forming to offer integrated services. In the Stamford and Bourne area this is the Four Counties PCN, which has recruited social prescribers, mental health specialists and health and wellbeing coaches. As Neighbourhood Leads and PCNs share a joint aim, of providing a 'wrap around' service involving multiple agencies, the PCN and Neighbourhood Lead work collaboratively.
Natalie, a nurse for 20 years, said: 'I work very closely with all parties that have something to do with health, social care and community in the Stamford area. We work for the population and neighbourhoods that we serve. We liaise very frequently and are building a lot more for the locality. It is down to the goodwill of teams that we work together locally as opposed to a formal structure, but it makes sense to align health, social care and community together and it is the direction of travel as we begin our journey of an integrated care system.'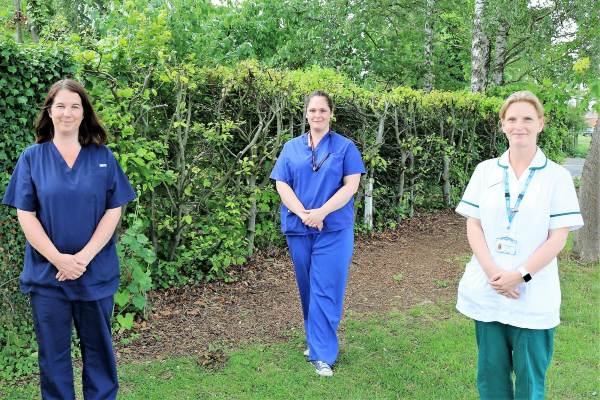 From left, Natalie, Jemma and Louise.