Profile of Corby's Operations and Compliance Manager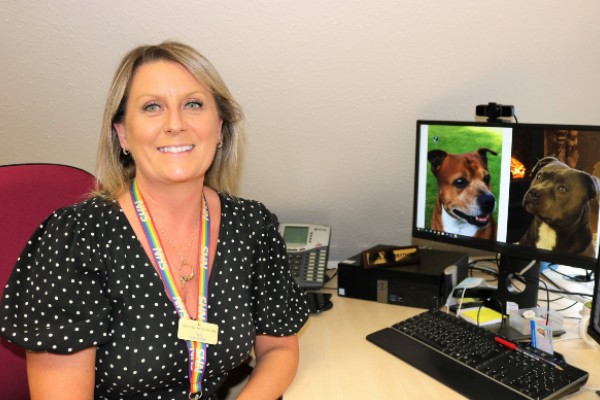 Tracey Sumpter is now Operations and Compliance Manager at Corby, having joined Lakeside as a receptionist nearly two decades ago.
She has worked in a variety of roles and says that her desire to learn new things and take on challenges has been invaluable. Her 19-year career has encompassed being a dispensary assistant and dispensary manager at Brigstock through to rota assistant and rota manager at Corby.
Tracey said: 'It is about having that eye for detail. A doctor once said "you must be interested in doing puzzles because you can just magic things out of the air and move things around" … I do like trying to fix things. If I can't fix something I won't let it go until I have got to the bottom of it!'
She is responsible for the maintenance and smooth running of all four sites across Kettering and Corby with a remit including infection control, general maintenance and overview of the systems and infrastructure. Tracey said: 'If there is something new or that needs doing I like to find out all about it and get stuck in!'
She works closely with Hub Manager Emma Downs and Mandy Black, the Patient Services Manager at Corby: 'If systems, such as IT and telephony are working well then it makes for a happier workforce and happier patients which translates to smoother day to day operations. Ideally any issues should be addressed as early in the day as possible so there is minimal impact on patient services.
'I am looking forward to the challenge of my new role. Without the support of Partners and Practice Managers over the years I wouldn't have been able to get where I am now. Their confidence in me has spurred me on and we really are like one big family.'