Profile of Dr Ian Wheatley NED at Lakeside Hereward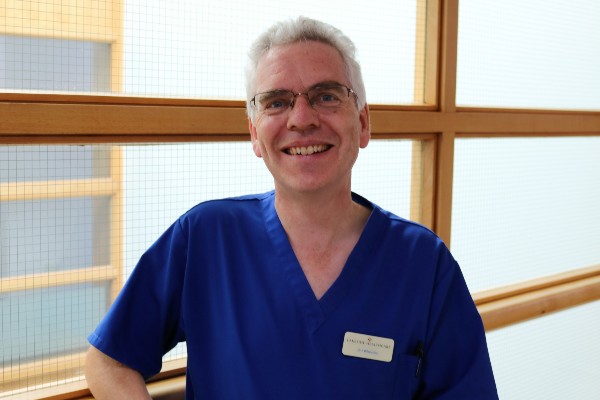 Dr Ian Wheatley, GP Partner and Non-Executive Director at Lakeside Hereward loves the variety of general practice and being part of the community. 
He has been at Hereward for 25 years: 'I had only been qualified about 18 months when I came to Bourne and did a six-month registrar attachment. I never thought I would spend the rest of my life here!  
'I like the variety of General Practice, if you're a specialist then you spend your life dealing with just one thing and I didn't want that. I like the continuity and human aspect and following people's journeys over the long term. I live locally and like being part of the community.
'It has always been a demanding job, but now the hours at work are far more intense than they were in the past. Medicine is more complex and requires greater knowledge. We are under greater scrutiny. Patient demand is significantly higher. Recruitment and retention is challenging. We have had to make a lot of changes to how we work in the last eighteen months. But on a positive note, the national patient survey for our site gave us some of the best ratings we have had in years. 
'We joined Lakeside as we saw the potential benefits of working as a larger organisation with its mix of expertise. It is said that our people are at the heart of our practice, and my experience is one of interacting with some great staff and fantastic partners. Being a NED isn't just about working for your site, but also looking at the bigger picture and the partnership as a whole. Lakeside is a work in progress and we are all working hard to achieve our potential.' 
Dr Wheatley's wife, Janet, a former hospital staff nurse, also works at the practice as a healthcare assistant and the couple have two children and enjoy their hobby of ballroom dancing. 
'On one level the job seems so different from 25 years ago but the very core of General Practice hasn't changed … when you are in consultation with a patient, trying to find the best way forward and doing your best for them. That is the part that I love and it has been a very worthwhile career.'