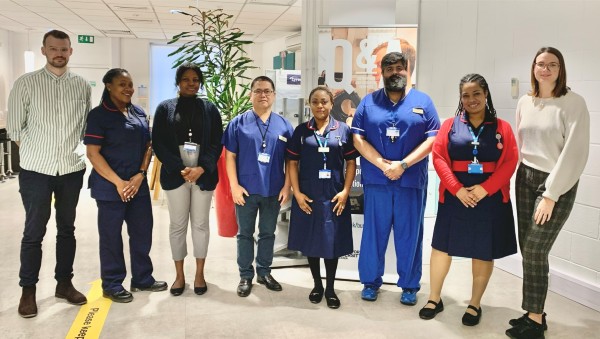 The Research Team - from left: Adam, Alshia, Sophia, Rex, Toyin, Amardeep, Emanuela and Aisling. 
Not pictured are Roshanee and Kenny.  
Good luck to members of our research team, based in Corby, who have been nominated in two categories in an Awards Ceremony tonight.
The CRN East Midlands Awards are being presented in six categories and the Corby team has been nominated in both the Outstanding Achievement by a Team and Excellent Example of Collaborative Working awards. They will be attending the ceremony virtually this evening.