Successful Doctrin launch at Stamford
Staff at Lakeside Healthcare at Stamford are delighted with initial feedback from patients following the successful launch of the Doctrin online consultation platform.   
In just 24 hours more than 200 consultations were submitted and figures are currently at 460 cases and rising. Feedback ratings from Stamford patients are consistently high; 95.2% of respondents said they were met with compassion while 91.3% received sufficient information and 90.8% would recommend the platform to others.    
Lakeside is the first GP Partnership to roll out the platform in the UK (delivering a combined total of 21,500 consultations) and Stamford's is the sixth, and largest launch so far in terms of consultations submitted, with the age of patients ranging from newborn to 90 year olds.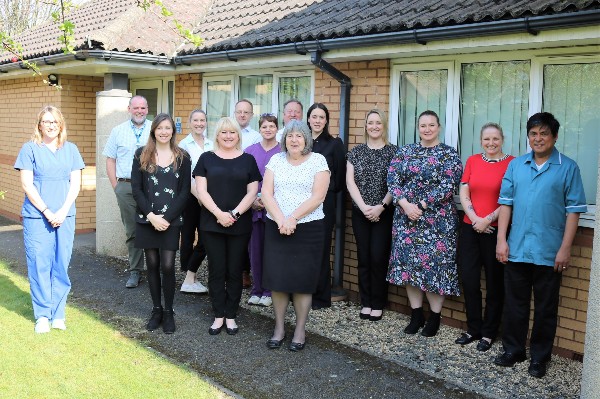 Hub Manager, Teri White, said: 'The team is absolutely delighted with the positive response that patients have given so far. The widespread use of Doctrin led to a 20% drop in telephone calls on the first day of operation, which means we have additional capacity to deal with those who are not confident or able to use the technology. It is early days, but the figures and feedback have been incredibly positive, and we are confident that will continue.' 
Group Lead Nurse, Kerry Gardner, said: 'Even within the first couple of hours patients were saying "I am absolutely loving this new platform and thank you for your swift response." They were uploading photographs of their conditions, requesting referrals for X-rays and blood tests and having advice on chronic diseases, meaning they didn't have to take time out of their busy day to visit the practice. Patients feel they are dealt with in a timely manner.' 
Craig Oates, Managing Director of Doctrin (UK and Ireland), said: 'This is another important milestone on our Lakeside journey. Doctrin is supporting Lakeside in transforming how they deliver care and support their patients, provides clinical supervision and training opportunities, and helping practices get the most out of their staff while providing a gold-standard service for patients and a better working environment for our staff. Our Care navigation and end-to-end triage and consultation tool enables practices to get unique insights into patient behaviours and needs, plan services more effectively – and improve efficiency, patient outcomes and overall patient satisfaction.'  
The latest launch completes the roll-out for the Four Counties Primary Care Network, which comprises Stamford and Lakeside's Hereward Practice in Bourne. The team there has conducted 376 consultations in just under three weeks, with 91.8% of respondents saying they were met with compassion and 94.5% being happy to recommend Doctrin.