Sue takes on new challenge in 28-year-career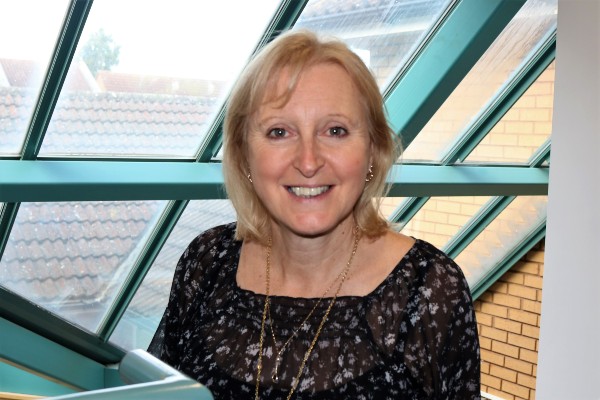 Sue Dwyer is one of our longest serving colleagues at Stamford who has worked in many roles over her 28-year-career. 
She initially worked at the former Sheepmarket Surgery near the old bus station, then moved to St Mary's as an evening receptionist. Since then, she has worked as Medical Secretary, Assistant Practice Manager, Site Lead at St Mary's and Patient Services Lead.  She moved to her current role at Sheepmarket as management support officer last summer and works to support the wide-ranging work of the management team. 
Sue said: 'I have had lots of different roles and each one has seemed like a new job … I think I am the longest serving team member here so I have seen lots of changes. It is nice to be based at Sheepmarket with the admin team as all our jobs integrate so there is a lot of collaborative working. 
'I enjoy my role now and like the practicality of the work I am involved in. Being part of a bigger organisation like Lakeside means that you have more support, help and guidance with things like the safeguarding and HR teams and Covid planning. It makes it easier than each individual practice trying to organise those things on their own.  
'Overall it has been a good career, there have been lots of changes and, when this role came along I felt it was time for a new challenge and would be something to get my teeth into. There is a new management team here with a lot of experience between them and the whole team here is conscientious and dedicated. Everyone is trying so hard in difficult circumstances and we are such a great team here and get on very well together.'