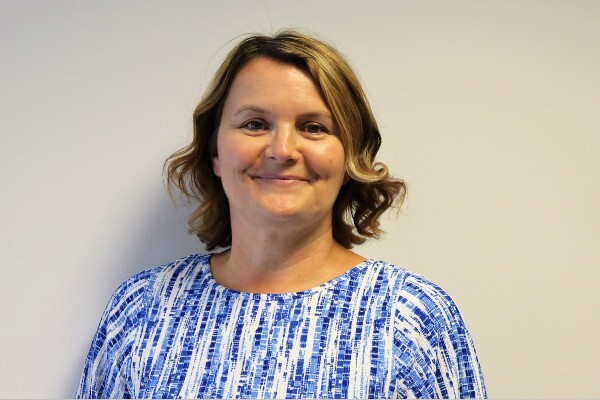 Tara celebrates 20 years at Lakeside
Congratulations to Tara O'Brien who is celebrating 20 years of working at Lakeside this month.
She started as a part time receptionist before moving into finance at Cottingham Road, Corby.  She is now a Finance Officer, working closely with colleagues in the Central Team at Exchange Court and has seen the growth of Lakeside Healthcare as more GP practices joined.
Tara said: 'I wanted a job which would fit in around my young family so working at Lakeside was ideal as the hours were flexible. I worked on reception for a few years and was always volunteering for other duties, which is why I moved into the finance role.'
She worked closely at Cottingham Road with Janita Mackin, who is the Group's Chief Financial Officer, and they are now part of the close-knit Central Finance Team based at Exchange Court.  
Tara said: 'It has been quite a varied career as when I joined Lakeside it was a small practice which meant I was able to work in different areas and learn aspects of each job.  I enjoy finance but also really liked the interaction I had with patients working on reception. As I like learning new things I also got involved with some of the premises management at the three Corby sites, such as checking the fire alarms, legionella and electrical testing. It has definitely been a flexible and varied career and it has been interesting, particularly as Lakeside grew, we had to liaise with new colleagues and teach them our new systems and processes.'  
Janita Mackin said: 'Huge congratulations to Tara on reaching this milestone, she is a valued member of the team and her commitment to Lakeside over the years is hugely appreciated, both by her Central Team colleagues and the organisation as a whole.'