Tony is a star on reception!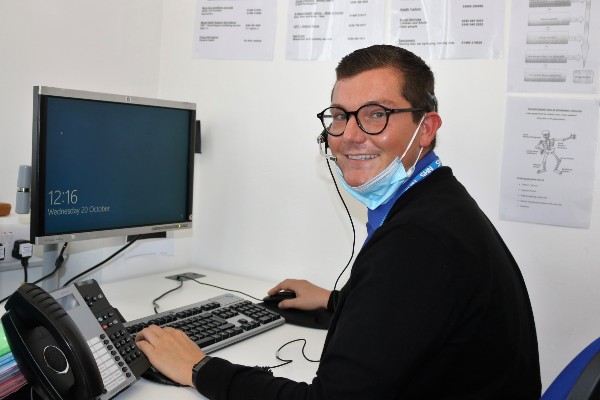 Cedar House receptionist, Tony Curtis, enjoys a challenge and being customer facing, which is why he finds his role so rewarding.
Tony, who used to be a prescription clerk, left two and a half years ago but returned as he wanted the career opportunities that being part of a larger healthcare partnership brings.
He is the only male receptionist at St Neots and said: 'I like both the face-to-face contact on the front desk and answering calls … as long as I am talking to someone I am happy. It doesn't matter how many calls you have each day, you have to remember that each person is a new contact feeling unwell or unhappy. I enjoy the pressure of the job as I love a challenge and you have to be really understanding and a good knowledge of what to do, especially in an emergency.'
 
Tony loves the bond he has with patients. At a recent flu clinic a patient couldn't get out of the car so Tony intervened fetched a doctor to see her personally. He said: 'She knew I recognised her and knew her name so that bit of contact, without crossing a line, makes patients feel more happy and welcomed.'
He doesn't mind being the only man on the team and he loves training his newer colleagues: 'We pay attention to the call waiting figures and, first thing in the morning there will constantly be 20 in the queue so we get our heads down to clear them. Once the phones are quieter we have other duties, such as calling people with results, booking in appointments and updating information.
'My mates think I am mad being a receptionist but I would love to still be reception-based in ten years, but maybe as team lead or something. I have a positive outlook and might have the worst day ever one day but always enjoy coming in the following morning. We have a good little family going on here!'