Doctrin team visits for the launch of our online platform
Our team at Yaxley was delighted to welcome along the Doctrin team for the launch of our new online consultation platform.
More than 300 patients have used the system, which was introduced on Wednesday. Doctrin provides an easy and responsive way for patients to get in touch with us and it automatically triages patients to the right person, meaning that we make the best use of time, clinical expertise and resources. It means that patients do not need to visit the Practice for routine issues and they can start their consultations at a time to suit them.
We have worked closely with the Doctrin team, including Craig Oates, the Managing Director (UK and Ireland) who is pictured (far right) with our team on launch day.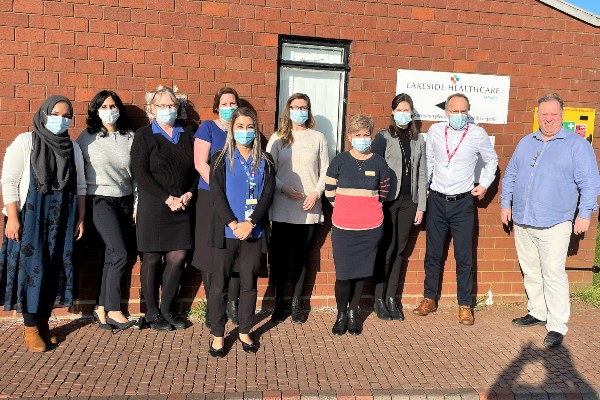 The platform is available Monday to Friday and our team will respond to the clinical queries within one working day and to the administrative requests within two working days.
Doctrin is a responsive platform with detailed health questionnaires meaning that we have the majority of information we need prior to the consultation.
UK customer feedback on the platform has been very positive with more than 90%+ approval ratings for patients recommending it, having sufficient information and are being treated with compassion.
To access Doctrin patients need an NHS log in, either or its own or available by signing up for the NHS app.
Doctrin is accessed through our website, either by clicking the Doctrin wording in the top right corner or on the online consultation block on our main homepage.
Doctrin will be available via the NHS app in due course.