Signposting patients to local services
Social prescribers provide a link between healthcare and community activities, often by signposting patients to external services to help their mental health and wellbeing.
One such example is the Green Patch in Kettering, a community garden which runs a range of activities including volunteer days, children's clubs, education sessions and family events.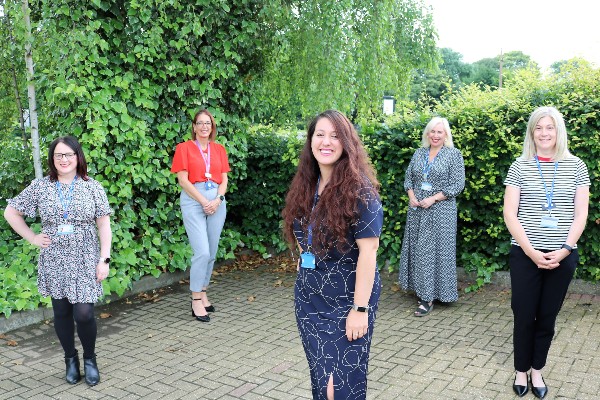 Kareema McCarthy, who leads the six-strong team of social prescribers across Kettering and Corby, said: 'Green Patch is brilliant as they do mindfulness classes, arts and crafts and a lot of work with teenagers. People may go along to do gardening sessions, growing fruit and veg which then goes into veg boxes for the community. Gardening and outdoors activities are so rewarding and good for mental health so part of social prescribing is knowing that service exists and helping our patients get the support they need.'
The positive impact of social prescribing was highlighted in Headlands Surgery's CQC report. Inspectors said: 'We [saw} evidence of sustained positive outcomes for service users, for example, patients being involved in the maintenance of a local community allotment … We saw evidence of how around 70 patients had experienced improvements in their circumstances in the last 12 months as a result.'
In the 16-months up to September 2021 the social prescribing team covering Corby and Kettering handled 4,269 referrals which indicates the level of demand.
Kareema said: 'It is a huge workload, but some can be relatively simple, such as for gym or slimming club referrals or for stop smoking services. Our youngest patient has been 11 and the oldest has been 98 so there is no upper age limit, it is about providing targeted support across generations. We also work closely with other agencies including the Multi-Agency-Safeguarding Hub and Lakeside's own safeguarding team, to ensure we offer appropriate and wrap around care.'